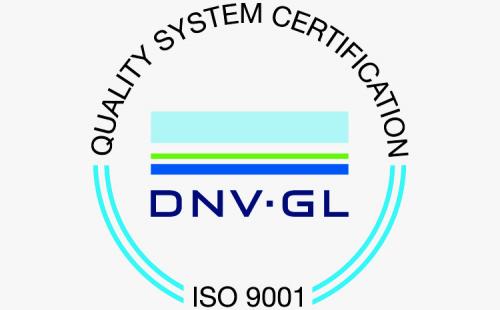 January 2018
CEMAS ELETTRA and CEMAS Germany HAVE BEEN CERTIFIED ISO 9001:2015
According to the new ISO standards, CEMAS demonstrated the ability to consistently provide products and services that meet customer and regulatory requirements
QUALITY AT FIRST PLACE
CEMAS Elettra and CEMAS Germany have been certified according to the new standard ISO 9001:2015. This certification, once again, shows the Company efforts to create a quality management system, in order to conduct business processes, improve the effectiveness and efficiency and in the realization of the product and in the provision of the service, obtain and increase the satisfaction of the customer.
WHAT IS ISO?
ISO (the International Organization for Standardization) is a worldwide federation of national standards bodies (ISO member bodies). The work of preparing International Standards is normally carried out through ISO technical committees. Each member body interested in a subject for which a technical committee has been established has the right to be represented on that committee. International organizations, governmental and non-governmental, in liaison with ISO, also take part in the work. ISO collaborates closely with the International Electrotechnical Commission (IEC) on all matters of electrotechnical standardization.
CERTIFICATION OBJECTIVES
This International Standard describes the fundamental concepts and principles of quality management which are universally applicable to the following:
organizations seeking sustained success through the implementation of a quality management system;
customers seeking confidence in an organization's ability to consistently provide products and services conforming to their requirements;
organizations seeking confidence in their supply chain that product and service requirements will be met;
organizations and interested parties seeking to improve communication through a common understanding of the vocabulary used in quality management;
organizations performing conformity assessments against the requirements of ISO 9001;
providers of training, assessment or advice in quality management;
developers of related standards.
This International Standard specifies the terms and definitions that apply to all quality management and quality management system standards developed by ISO/TC 176.