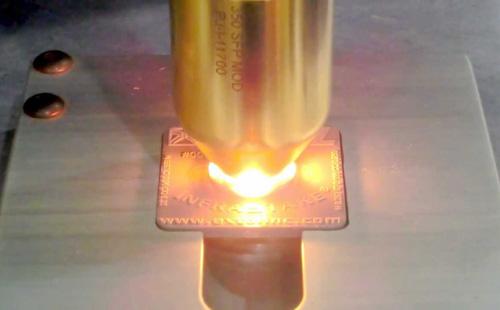 march 2017
CEMAS AND EXTOL: A NEW PARTNERSHIP HAS BORN
CEMAS has become the sole distributor of EXTOL's InfraStake technology
THE MEETING OF EXCELLENCE
CEMAS Elettra is pleased to announce that CEMAS and Extol, Inc. have reached a distributor agreement: CEMAS will be the sole distributor of Extol's InfraStake technology in Europe and South America.
A SOLID PAST WILL TAKE US TO A GREAT FUTURE
This historic agreement underlines, once again, the will of Cemas and Extol to bring excellence to the thermoplastic welding industry. In a rapidly changing market, to meet unique customer needs, CEMAS and Extol continue on the path of quality and technological innovation.
THE STAKING REVOLUTION IS COMING
We are excited to become a distributor of Extol's InfraStake technology. We believe that this non-contact staking process will be a real game-changing opportunity for European and South American manufacturers. InfraStake's low-impact technology (the staking process uses focused IR energy as the heat source) ensures a wide variety of potential applications and, we are sure, will be very competitive in various staking fields due to its great versatility, joint-quality, and cost-effectiveness.
THE AGREEMENT
Some important takeaways from the distributor agreement:
CEMAS ELETTRA will be providing process development support throughout Europe and South America with offices in Frankfurt (Germany), Torino (Italy), and Contagem (Brazil). This service will be valuable to customers who need to make parts for validation while optimizing process parameters before production equipment is available.
Customers will be able to obtain InfraStake spare parts quickly from regional CEMAS ELETTRA facilities.
CEMAS ELETTRA will build turnkey InfraStake machines locally.
CEMAS ELETTRA will support regional integrators selected by manufacturing customers.
ABOUT EXTOL, INC.
EXTOL is an engineering and innovation company that improves the way plastic products are made. They work with their customers to develop a robust product and process solution through prototyping and testing. They also provide production equipment to meet their customers' unique needs and then support that equipment globally.
Please visit extolinc.com to learn about how Extol improves the way plastic products are made.