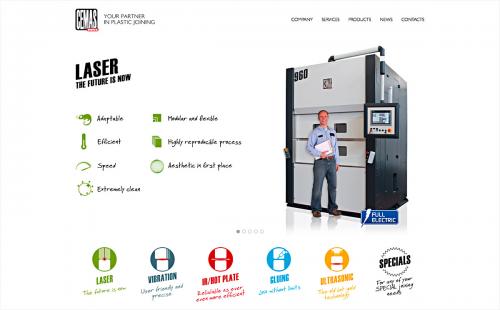 may 2017
TOTALLY RENOVATED CEMAS ELETTRA'S WEBSITE IS NOW ONLINE
Our website has been improved with more information and an optimized navigation structure
INNOVATIVE NAVIGATION STRUCTURE
We are glad to announce that, starting from today, the new "CEMAS Elettra" website is online!
The website has been redesigned and updated to improve user friendliness and appeal. In addition to the changed design and layout of the pages, new contents and information have been implemented in this version.
NEW ARCHITECTURE OF CONTENTS
The website is divided in five macro-sections ("Company", "Services", "Products", "News" and "Contacts") where is possible to find all the information about our company and worldwide team: from "who we are" to "what we do".
Inside "Products" section it is now possible to find technical and commercial data about all our machines, technologies and applications. You will find all you need to know in order to "choose" the perfect welding technology for your applications!
DIRECT COMMUNICATION
CEMAS is available for you at any time all over the world! For this reason, the new "Contact Form".
A targeted communication is an efficient communication!