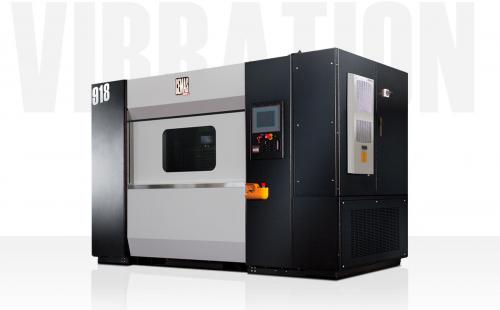 january 2016
CEMAS 918: THE REVOLUTIONARY VIBRATION WELDING MACHINE
Strong welding force, increased workspace, but still working at 240Hz
COMPACT AND COMPLETE
At the beginning of 2015, Cemas Elettra launched its new vibration welding machine: Cemas 918.
This idea mainly steamed from the need to create and add to our Vibration Welding machine range a new product, capable to bring together the peculiarities of a standard 240Hz machine with the ones of a standard 100Hz machine. Indeed, more and more often our customers are facing the need to weld products that, given their special features, require a strong welding force within an increased workspace, but still working at 240Hz.
BIG INSIDE
Therefore, our researchers have thought and designed the new Cemas 918 machine, which embodies the best technology in the field of vibration welding, combining the versatility typical of our 901 and 911 welding machines (240Hz) with the extreme power of the 950 and 999 welding machines (100Hz).
UNLIMITED APPLICATION FIELDS
All these features make our Cemas 918 an extremely versatile machine, also concerning its possible fields of application: it is able to weld big components (spoilers), as well as prestigious parts (PAB chutes), as well as "extra-large" rear lamps (appliques). It also recommended in case of large-scale production of standard components, for example CAB, intake manifolds or big rear lamps, that in our 918 can be welded in a double cavity tool.